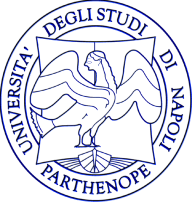 Università degli Studi di Napoli
"Parthenope"
Dipartimento di INGEGNERIA
PhD PROGRAM
in
ENERGY SCIENCE AND ENGINEERING (ESE)

The doctoral program in Energy Science and Engineering (ESE) is a 3 years full-time study and research degree, totalling 180 credits. The research areas include, but are not limited to: renewable energy sources, energy saving, storage, conversion and engineering, environment engineering, including technologies for waste management and process efficiency improvement and thermo-fluid dynamics in bio-engineering.
The Ph.D. program involves several scientific fields (applied mathematics, thermodynamics and thermal science, fluid machineries and energy conversion systems, chemistry and material science, management and engineering) to give Ph.D. students a multidisciplinary stimulating environment in which develop highly-specialised research skills.
At the end of the PhD course, candidates will be able to:
Use fundamental knowledge of physics, chemistry and engineering to find new, better and more sustainable ways to convert, distribute, use and manage energy.
Write and review scientific papers in which to present the results of research in a proper scientific manner.
Propose research and development projects for demonstration of energy efficient products, as well as for development of such products for the market.
Work with Small Medium Enterprises (SMEs) and public institutions to bring research results to the market and/or make it available to the public.